For years, Hearthstone's dedicated Vermont craftsmen have been committed to building quality stoves, handcrafting each HearthStone to meet the highest standards using the finest materials and the most advanced heating technology. As proof, every HearthStone soapstone stove is signed by the stove builder. The HearthStone brand is an assurance – a guarantee that your appliance is built in the rich tradition of our company, and will serve you faithfully for years to come. Contact our experienced sales team to learn more about Hearthstone fireplaces.

Quadra-Fire offers powerful, efficient wood fireplaces in a variety of styles. From modern to traditional, we have expertly crafted wood burning fireplaces sure to fit the décor and personal taste of any space.

Among the vibrant hills and silver waters of the Green Mountain State is one constant: the promise of American craftsmanship. This is where day after day, year after year, the proud people of Vermont Castings craft each stove with hand and heart.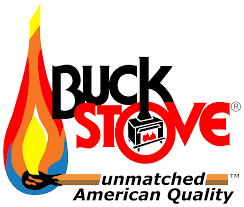 Unmatched American Quality is the company's main philosophy. We continue to improve upon our products and customer service striving to be second to none. This is our practice now and will be on into the future.
Lexington's Best Residential and Commercial Fireplace Retail Store